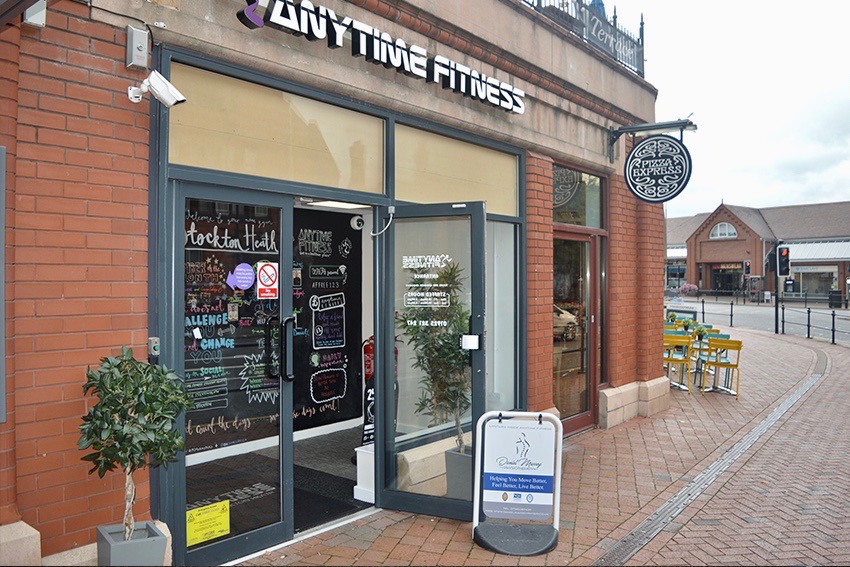 Daniel Massey Physiotherapy Open in Stockton Heath, Warrington
It's felt like a long time coming, but after a lot of deliberation with friends and family, I've finally made the leap to go solo!
I'm really proud to announce that I am offering my specialist physiotherapy services privately at Anytime Fitness in Stockton Heath, Warrington. The staff here are great and the facilities amazing! So if you live close by in areas such as Lymm, Appleton, Walton or Stockton Heath make sure you check it out!
I will be continuing to work part-time for Warrington & Halton Hospitals NHS Foundation Trust as an orthopaedic physiotherapy specialist as I really enjoy the work i do there specialising in lower limb injuries and working alongside orthopaedic consultants.
Soon you will be able to book appointments online, but please don't hesitate to get in contact with me via telephone or email if you would like to discuss any problems you may be having.
My service provides bespoke specialist physiotherapy for all sorts of injuries and problems (most commonly back, neck, knee, shoulder, hip, elbow pain). If you've recently had an operation, I can rehabilitate you back to sport, work or whatever your goal may be following your op.
If your not sure if physiotherapy is for you, or if you'd just like to talk about your problem before you commit to an appointment with me, no problem! Just give me a call or drop me an email and we can discuss if we can help you achieve your goal.
Kind Regards,
Dan